9th September 2022 –
Blessed is she who comes in the name of the Lord. Joy filled the atmosphere of the Novitiate as Mother meets the young and bubbling Candidates, Aspirants, Postulants and the community sisters. The candidates welcome Mother and the Councilors with a lively welcome dance from the Novitiate gate and chorus together Benvenute with their melodious voices.
Mother address to them with the famous phrase of our Co- foundress, "Are you Cheerful." She encouraged them to make a joyful 'Yes' to Jesus. Jesus should be our only focus. The Candidates in turn interacted with Mother asking few questions.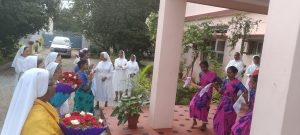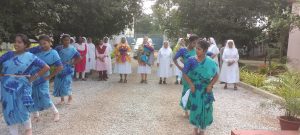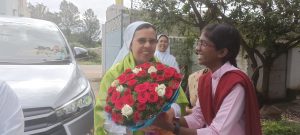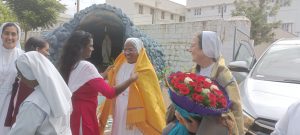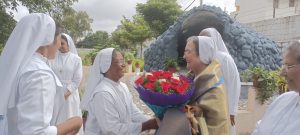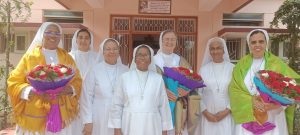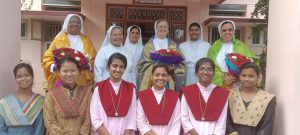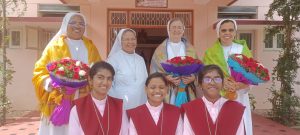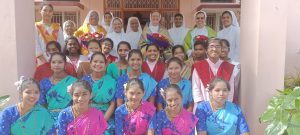 Mother Chiara had the meeting with the Seniors at 10.30 am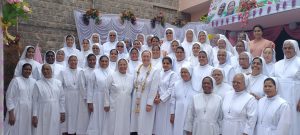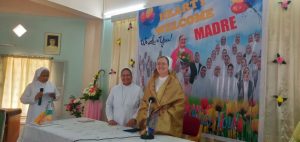 Sr. Ruth animated the Sisters up to 15 years of Profession.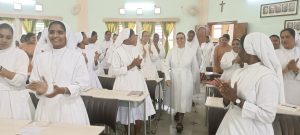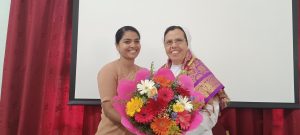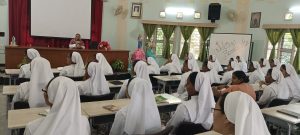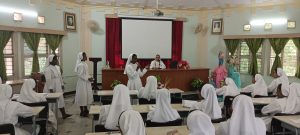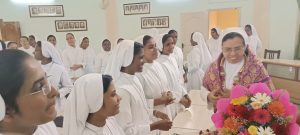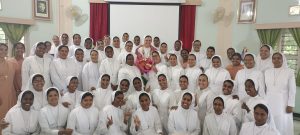 At 5.30pm Mother met the Sisters up to 15 years of Profession and had a very enriching interaction with them.