A red letter day in the history of Auxilium School, Bandapura , the Blessing and inauguration of Centenary Block.
At 2.30pm began the inaugural function of Auxilium Centenary Memorial Block at school grounds. Reminiscing the 100 yrs of FMA presence in India 100 Auxilians sang in unison a song of thanksgiving in different languages to the Almighty who did marvels in our Motherland India. The little Auxilians donned in typical costumes of Indian states adorned the front of the stage was a feast to the eyes. The Rajasthani dance performed by the children rocked the stage as well as the sentiments of the crowd. After welcoming and felicitating the Guests, the significant event took place- the unveiling of the plaque of the Auxilium Memorial Block by Mother Chiara Cazzuola and blessing of the school by Fr. Poologa Anand Raj, Parish Priest of Hoskote. A bunch of colourful balloons sent up in to the air signifying 100 yrs of blessings on us. The Management honoured the important persons like Architect, Engineers, Managing Director, Project Manager and a well-wisher who backs up the Sisters in all their endeavours.  With a high Tea together in Auxilium Welfare Centre, the event was concluded.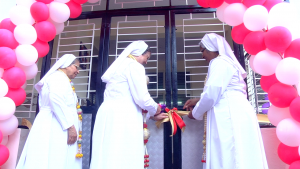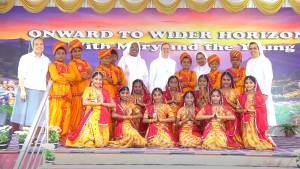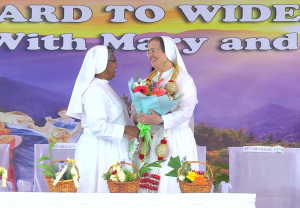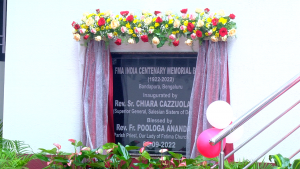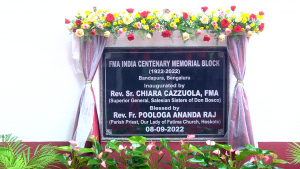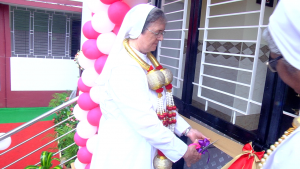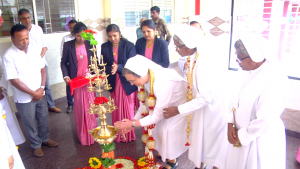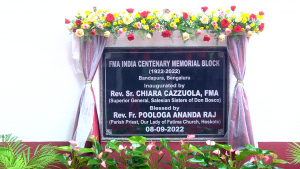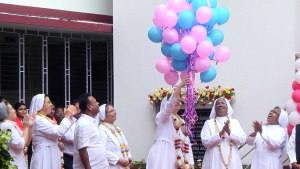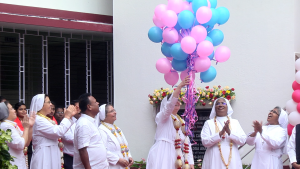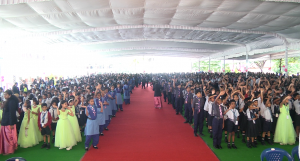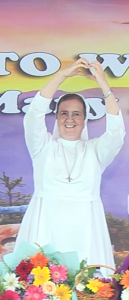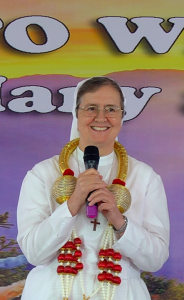 At 6.00pm Our Lady was honoured with a solemn rosary.  The solemn Eucharist was celebrated by Fr. James Kadankavil SDB which started with a fitting introduction as Mother and the General Councillors carried the placards of 4 States of our Province praying for the entire Province. As he began the Eucharist Fr. James welcomed Mother and the General Councillors in Italian to make them feel at home.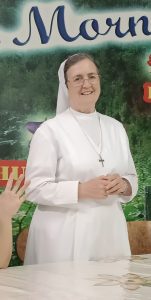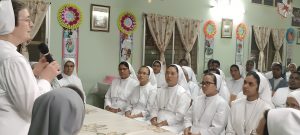 After a grand Dinner with the inmates of the communities of the campus, Mother General concluded the day with Goodnight thought. An echo of thanking  the Lord for being with us during the day especially for granting us a favourable weather resounded in the hearts of all.