INUAGURATING THE CENTENARY YEAR
With hearts filled with joy and gratitude, we the Salesian Sisters of Don Bosco, Bangalore Province joined the other six Provinces of India in the opening of the Centenary Year of the arrival of our Pioneers Sisters, 
Sr. Teresa Balestra, Sr. Maria Angeleri, Sr. Caterina Marnetto, Sr.Luigina Appiano, Sr. Consiglia Tarricone and Sr.Teresa Merlo on 24 November 19922. The flag hoisting ceremony was held in the premises of Auxilium School, Bandapura. Rev. Sr. Celine Jacob, the newly elected Visiting Councilor inaugurated the event and opened the Centenary Year hoisting the Flag and releasing the balloons.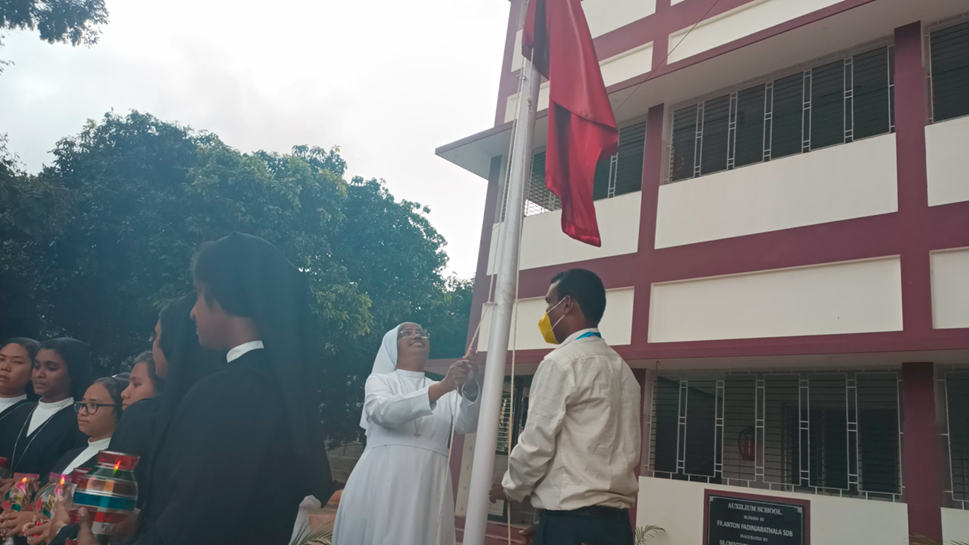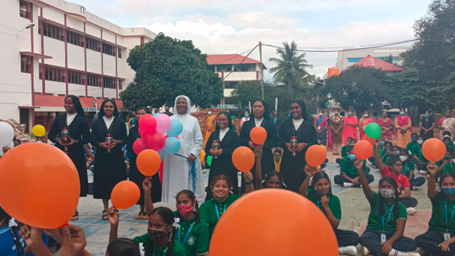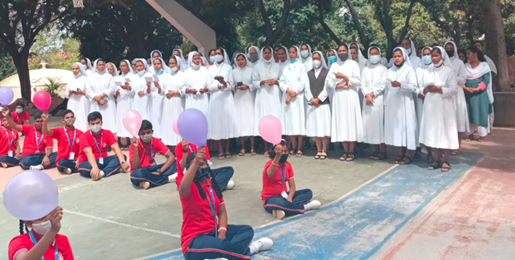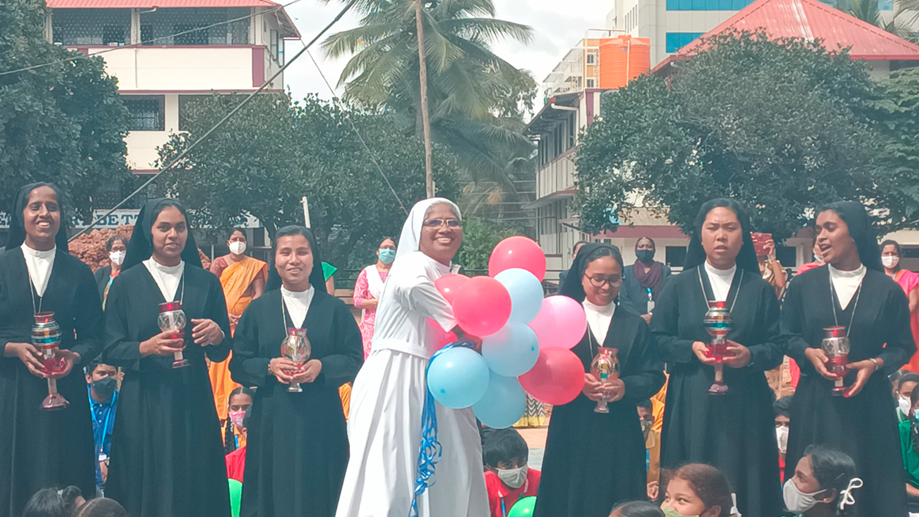 "Let us be persons who GENERATE LIFE" said Sr. Celine Jacob addressing the gathering. We eagerly await for the Solemn celebration of the
CENTENARY YEAR ON 24th NOVEMBER 2022